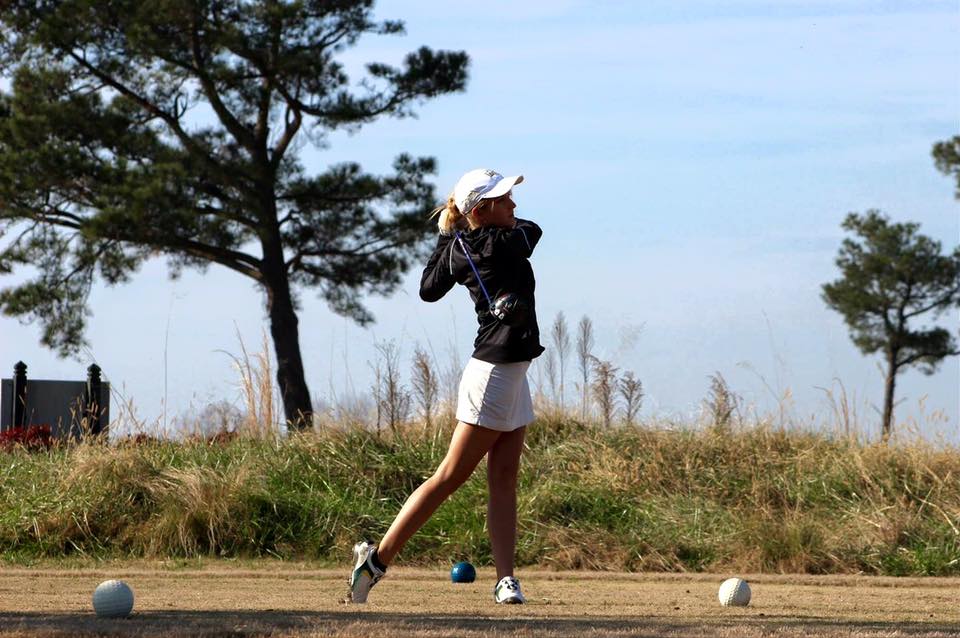 It's been a while since we featured an employee, but 2017 is a new year. Carolina National Golf Club is gearing up for our best spring season in the past several years. Budgets are finalized, mower blades are sharpened, and we are preparing to add some staff to take care of our incoming spring golfers. One of the latest additions to our staff is Makenna Hammer. She has only been here for a few months, but she has learned the Myrtle Beach golf market rather quickly.
More about Makenna:
She is originally from Columbus, Ohio but spent most of her life in Raleigh, North Carolina. Makenna began playing golf at four years old and started playing in tournaments shortly after. She was introduced to the game by her father. She gives him, as well as her mother, all the credit for shaping her into the player she is today. One of her favorite childhood memories is going to the indoor driving range in her hometown of Columbus, Ohio with her brother. Makenna went to Neuse Charter High School in Smithfield, North Carolina where she played on the varsity golf team. During high school she also played on multiple amateur tours, such as Peggy Kirk Bell Girls Golf Tour, Tarheel Youth Golf Association, and Carolina Golf Association. Throughout high school, she placed Top 3 in over 25 amateur events. Following high school, her passion for golf urged her to become a PGA Apprentice through the PGA PGM 2.0 program. She passed her PAT within the first month of starting her apprenticeship. While beginning her apprenticeship she interned at Muirfield Village Golf Club in Dublin, Ohio. She currently plays on the Suncoast/National Women's Golf Association mini tour. Within 5 years she hopes to complete her PGA apprenticeship and afterwards advance through Qualifying School to obtain her LPGA Tour card.
When you book your next tee time at Carolina National, be sure to ask for Makenna and welcome her to the family!
Steve Lee-Director of Sales and Marketing Carolina National Golf Club