Junior Golf Clinics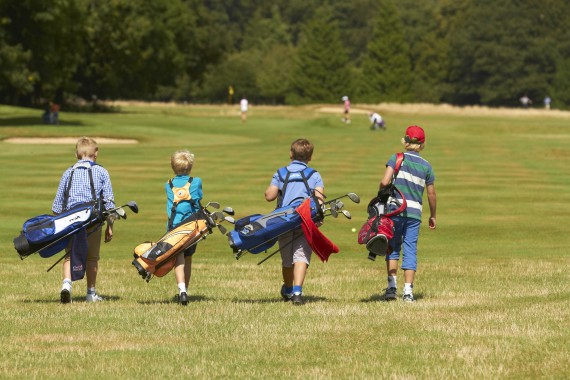 Returning Soon!
Carolina National Golf Club will be hosting Junior Golf Clinics. These clinics are designed to provide group golf instruction from a PGA Certified Golf Professional in order to foster their golf games, play competitive tournament golf, and prepare them for a lifetime of fun. The clinics will range from short game, full swing, course management, rules, and etiquette.
Age Group Cost Clinic
11-13 yrs $15 Short Game
14-17 yrs $20 Short Game
11-13 yrs $15 Full Swing
14-17 yrs $20 Full Swing
11-13 yrs $15 Course Management
14-17 yrs $20 Course Management
The 11-13 year old will receive a 45 minute clinic and then play 6 holes.
The 14-17 year old group will receive a 45 minute clinic and then play 9 holes.
ALL CLINICS start at 3:00 PM and must sign up by Friday at 5:00 PM.
The clinics and golf will last aproximately 3 hours. Each class is limited to the first 16 signups.
All groups will have a Golf Professional playing with them illustrating rules and etiquette while on the course.
For Parents:
The game of golf is a life long journey that has no finish line. The game under its personality instills the admiration to obtain goals whether it is a better grip, better putting, better ball striking or better tournament play. The game challenges us to continuosly improve ourselves. Integrity and honesty are values and character traits your child can develop through their time with the game. All parents know the value of spending time with your child, and a golf course offers a great environment. Not only can you see your child's golf game improve, but an arena filled with green grass and fresh air affords you the opportunity to talk to your child. Nothing gets conversation going like a walk on the golf course or a round of golf sitting next to each other in a golf cart. Be active with your child, play more golf!
Carolina National Golf Club
1643 Goley Hewett Road S.E., Bolivia, North Carolina 28422
910-755-5200 ext. 1